FEBA (SF Far East Bay Area) (public)
This group is for those seeking a more regional representation of California on swingTown. Geographically FEBA cover the counties of Alameda, Contra Costa, and San Joaquin between highways 680 and 5. Anyone living, playing, working, or just having a simple interest in area can take part with this group. : Local "Club Sex"
1
2018-03-12

Looking for new friends (public)
We want to you to feel free to talk about your experience if you've had some already. If your new we want you to be able to ask questions or tell about your fantasies or what you want out of your new experiences.... : Local "Sex Club"
1
2018-03-14

Fun (public)
A place to meet and mingle. Find out who is in your neighborhood with same interest as you. : Local "Club Sex"
1
2018-02-10

4 Play Edmonton (public)
For all the latest in what's going on at the club, announcements and special events : Local "Sex Club"
0
2018-03-16

Sex pot (public)
This is a group where people can come in and meet each other enjoy chatting and sending pictures getting to know each other : Local "Club Sex"
0
2018-01-24
1
2018-02-21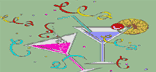 1
2018-01-17