Black Mask Boudoir (public)
This is a group for Dallas/FW to Houston females, men and couples who are interested in our boudoir services. You can ask questions and share your images from you session with us here. Thank you for Joining : Local "Club Sex"
0
2016-06-22

Fun luvn squirters (public)
The Place where you can be yourself, let loose and fully enjoy life..meet greet and mango w some of sexiest cool down to earth couples n single bi women that love to have fun.. A place where you join 3sum's/ overnight swinger parties/ hotel bikini parties/420 parties/ bbq's and so much more...check us out. : Local "Sex Club"
1
2016-06-22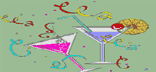 Indoor Fun (public)
Totally PNC. We arrange indoor personal activities those couples really committed for the activity. : Local "Club Sex"
0
2016-06-20

Melrose Place East (public)
Apartment living adult flirty fun.... People who enjoy life, social interaction and sensual, uninhibited sex : Local "Sex Club"
1
2016-06-19

NorthWest Ga Swappers (public)
Couples in NorthWest ga who is interested or does full couple swap. : Local "Club Sex"
1
2016-06-22

0
2016-06-17
1
2016-06-21