The Garden of Eros (public)
A group platform dedicated to erotic house party settings involving multiple couples and select singles who enjoy smoldering piles of intense sexual sharing. Bisexual, straight or somewhere in between, it's all good. The only bedroom rule is no means no. Always respect the hosts and their space and everyone contributes to the gatherings by way of finger foods, mixers, ice etc... : Local "Club Sex"
1
2015-11-27

PSC (Pune Swinger Club) (public)
Become part of the safe and quality swinging lifestyle community! Find local swingers in your area fast with our huge database of real couples looking for someone just like you. sexy couples connect and explore their erotic fantasies with our great features like Speed Dating, Travel Events, Swinger Parties (public and private), Voyeur Cam, Blogs, and much more. you will find exactly what you're looking for with PSC! : Local "Sex Club"
0
2015-11-27

horny hotties 256 (public)
Looking for people to group up with for fun parties and drinks and fooling around : Local "Club Sex"
0
2015-11-26

Naughty Beginners (public)
Sex enthusiasts looking to push there comfort zones to the limits and the experienced who want to show us how : Local "Sex Club"
0
2015-11-26

Intelligent Kinksters (public)
A group to discuss nerdy things including but not limited to sexual expression. : Local "Club Sex"
1
2015-11-26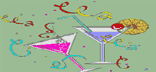 BI THE WAY (public)
This Group is for bisexual, and straight couples, as well as singles who are open minded. : Local "Sex Club"
0
2015-11-25
1st Timers Club (public)
If it's your first time on the site and Not sure how or what to do. If you would not feel like a dork or cheesy pick lines and have some good honest conversations about sex and maybe hook. UP Too You : Local "Club Sex"
1
2015-11-25