1
2016-08-29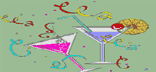 1
2016-08-28

Group Fun in Eastern Mass (public)
The more the merrier! Come one, come all to have some fun together in Eastern Massachusetts! Join if you are in the area and in the mood! : Local "Club Sex"
1
2016-08-28

SINFULEVENTS (public)
SINFUL Socials: This style of event is a Meet and Greet social where many new and "sexperienced" lifestyle folks come together to meet new members from multiple sites. Generally held at the Gay 90's during KINKY FRIDAYS held the first Friday of every month. House of SIN: These are our very own and incredibly sexy style house parties held through out the fall and winter months. The house parties are set up for all levels of lifestylers in a very fun, energetic and 100% pressure free party atmosphere. The house party consists of *BYOB bar *Sexy bartenders *Appetizer table *DJ *Dance Floor *2 chill zones to eat and chat *2 drop down movie screens for visual stimulation *5 Play areas We as the hosts supply all set ups for cocktails, ice, food, along with many little details to make the experience enjoyable. SIN in the CITY: Our upscale parties located in venues around the Twin Cities. We cater these parties for a exciting, stimulating and ultra sexy experience. Hotel room blocks, pre parties and after parties. 3 styles of parties just for you. We hope to meet you, you and you there! : Local "Sex Club"
1
2016-08-27

mmtoys (public)
Creating a place for Reno area swingers to communicate & have fun. Post anything to get people together. : Local "Club Sex"
1
2016-08-27

1
2016-08-25

1
2016-08-24